noticia
Reunión técnica con delegación del ministerio de Universidad y el Ministerio de Educación
1 June 2023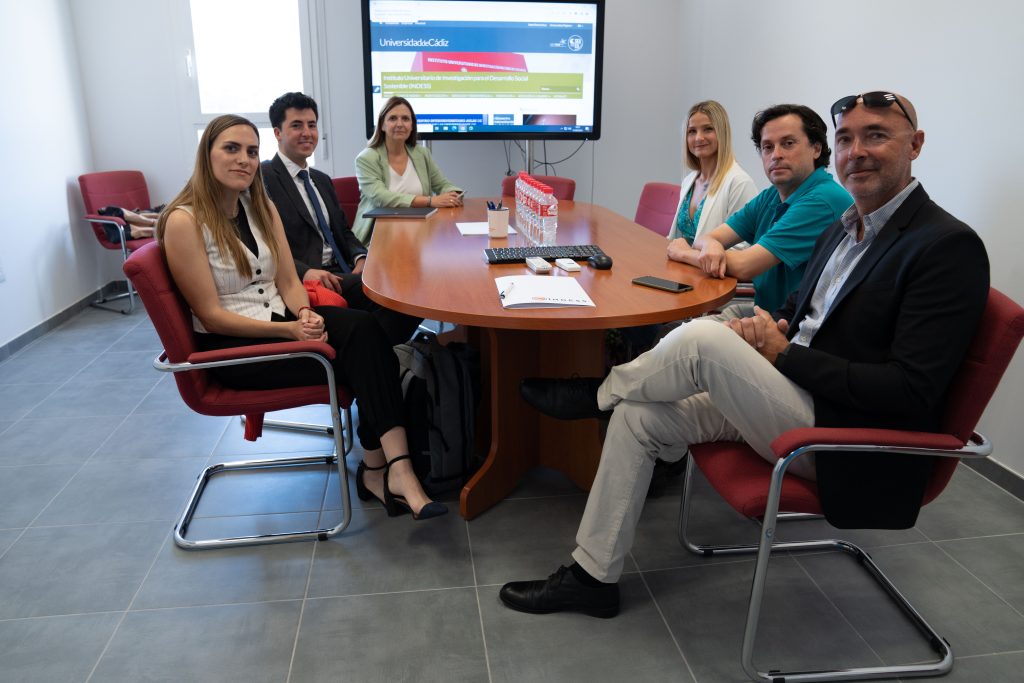 Ayer tuvieron lugar diversas reuniones técnicas en el INDESS, destinadas a planificar las presentaciones del evento de Hight Level Group meeting on Education at Jerez de la Frontera, pertenecientes a dirigentes de la Unión Europea y a la figura de España como representante del mismo; y otras actividades organizadas con el Ministro de Universidades Joan Subirats, que tendrán lugar los próximos días 28 al 30 de junio.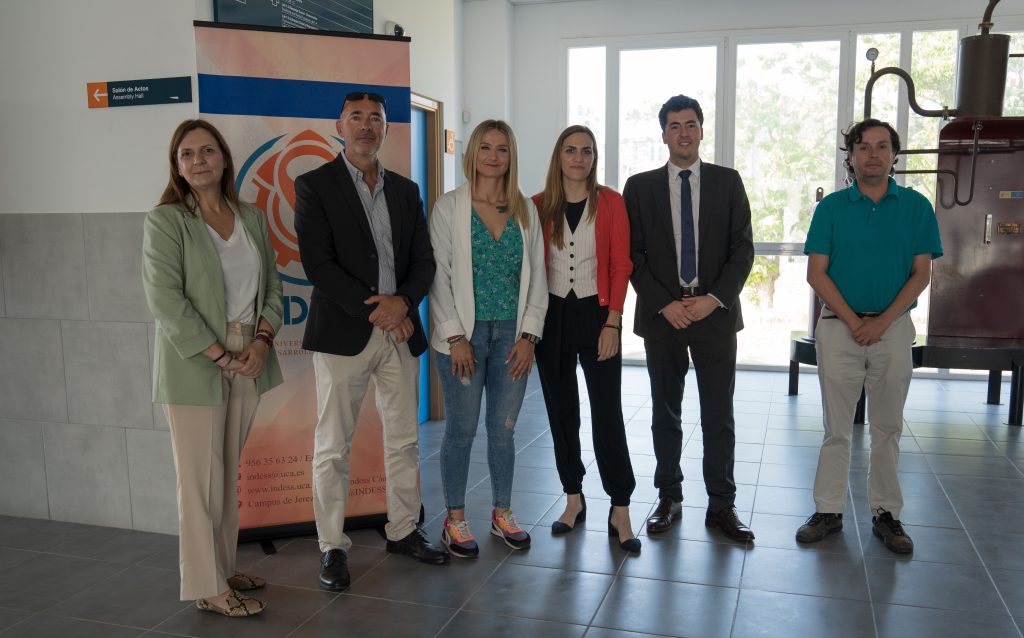 A un mes de dicho evento y actividades se han tenido varias reuniones en la misma mañana, en primer lugar, con el Director del INDESS Manuel Arana, la Subdirectora del INDESS Alicia, el Secretario del INDESS Juan Domingo y la Coordinadora de la Comisión de Comunicación Visualización e Internacionalización Belén Macías Varela; con la Asesora del Gabinete del Ministerio de Universidades Victoria Sánchez García y el asesor de la Presidencia Española del Consejo de la UE Rafael Ivorra Zaragoza.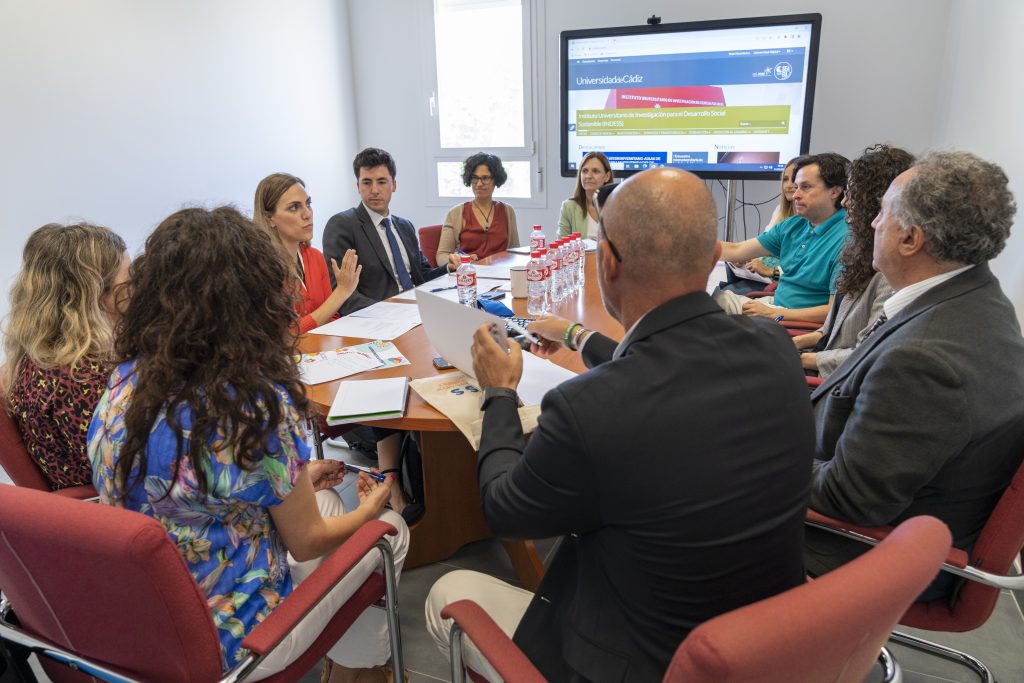 Posteriormente, tuvo lugar otra reunión con algunos de los proyectos de dicho centro que promueven de forma más significativa los valores europeos, ciudadanía cívica y democrática que se quieren reflejar en dicho evento y actividades de junio. Como son el Módulo Jean Monnet-EUBALMED-Identity and European Valúes in the External Borders dirigido por Alejandro del Valle Gálvez y Lorena Calvo Mariscal, El proyecto Smooth, llevado a cabo por Lucía del Moral Espín, La Red Universitaria internacional de felicidad, dirigido por Rafael Ravina y Araceli Galiano Coronel y el proyecto DIVERSACI Observatorio andaluz para las diversidades sexo-genéricas, ciudadanía, salud y ciudadanía de la profa. Begoña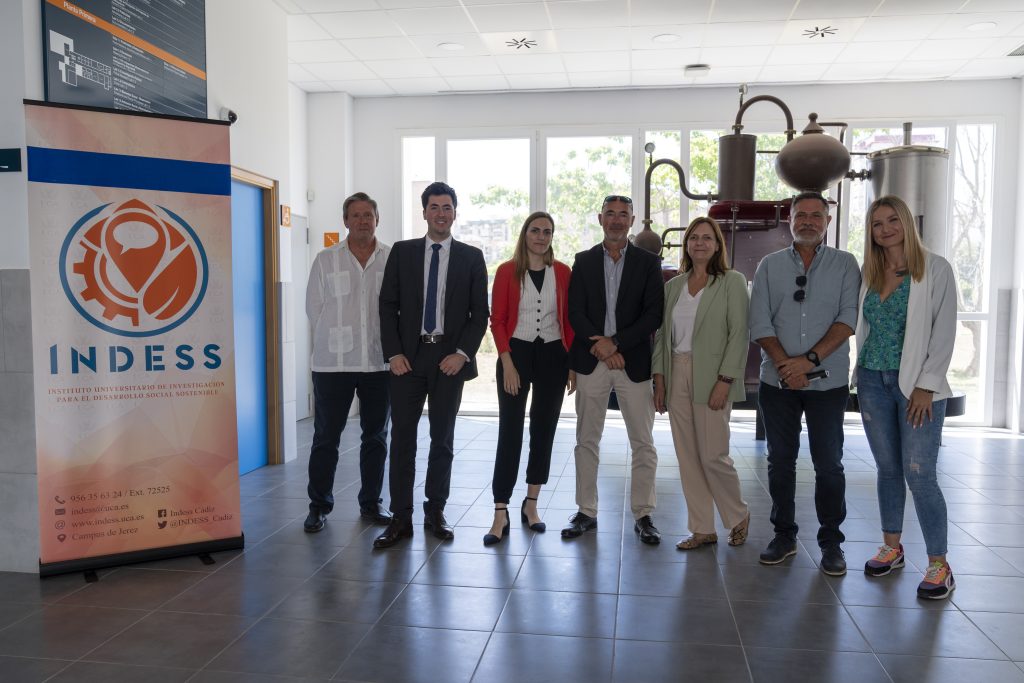 Y finalmente se cerró la mañana sumándose a las reuniones el Delegado del Rector para el Campus de Jerez Prof. Antonio Rafael Peña Sánchez, en representación del Vicerrectora de Política Científica y Tecnológica Don José María Rodríguez Izquierdo, Elena Montenegro Almeida Asesora de Relaciones Internacionales e Institucionales del Ministerio de Educación y Don Andrés Contreras Serrano Subdirector General de la Unidad de Acción Educativa Exterior del Ministerio de Educación y Formación Profesional.