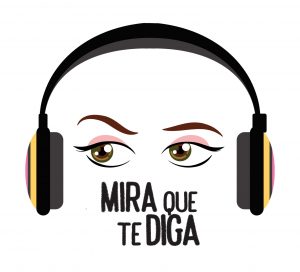 INDESS Media monthly program to discover a multitude of curiosities and useful tools about non-verbal communication in social relationships and in the world of arts.
Each delivery conducted by Estrella Fernández has the presence of experts on the subject to be treated.
Rocío Álvarez and Amalia Collado carry out the program.
The logo is work of Marina Castro.
Because non-verbal communication always counts …
Presentation of the program in La hora Indess (Onda Jerez)       (Audio)
Presentation of the program in La hora Indess (Link toYoutube)
Program 1. Introduction to Non-verbal Communication (Audio)
Program 1. Introduction to Non-verbal Communication (Link to Youtube)
Program 2 Raphael. Part 1 of 2 (Audio)
Program 2 Raphael. Part 1 of 2 (Link to Youtube)
Program 2 Raphael. Part 2 of 2 (Audio)
Program 2 Raphael. Part 2 of 2 (Link to Youtube)
Program 3 Semana Santa. Part 1 of 2 (Audio)
Program 3 Semana Santa. Part 1 of 2 (Link to Youtube)
Program 3 Semana Santa. Part 2 of 2 (Audio)
Program 3 Semana Santa. Part 2 of 2 (Link to Youtube)
Programa 4 Carnaval de Cádiz Parte 1 de 2 (Audio)
Programa 4 Carnaval de Cádiz Parte 1 de 2 (Link to Youtube)
Programa 4 Carnaval de Cádiz Parte 2 de 2 (Audio)
Programa 4 Carnaval de Cádiz Parte 2 de 2 (Link to Youtube)