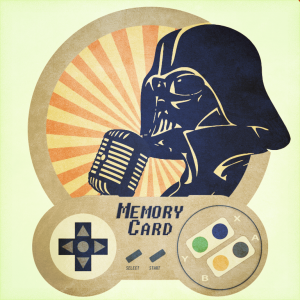 Memorycard
Program that brings us the latest news in the world of video games and films every month.
Our colleagues Moisés Oneto, Antonio Coronel and Miguel Solís, comment on the latest news about videogames as well as talk about the next releases that will be made.
They always carry out their famous debate in cooperative mode in which they talk about some controversial topic of current interest.
In addition, they perform reviewcasts on different videogames that will please everyone and will help you decide between one game or another.
ENLACES
Program 00. Videojuegos y cine en INDESS Media. Nace MemoryCard
Program 01. Monetizando juegos y el futuro de las campañas
Program 02. Lo mejor y lo peor de 2017… y algo de nostalgia por la nGage
ESPECIAL NAVIDAD 2017 (Parte I) – Nostalgia gamer con amigos y pelis tan navideñas como Arma Letal
ESPECIAL NAVIDAD 2017 (Parte II) – Entrevista especial a los nuevos "Gamers", y la canción navideña de Perro Viejo
Program 03. Estado de los videojuegos en España; Globos de Oro; Qué esperamos en videojuegos para 2018
Program 04. Microsoft y Square salen de compras; Nominados a los Oscars; Debate: Labo y Piratería 2008
REVIEWCASTS
 Wolfenstein II: The new Colossus
Rime, la obra de arte española, en Switch
Los Últimos Jedi, sus críticas y lo que aún podemos salvar
PlayLink y los nuevos juegos de salón
Street Fighter V Arcade Edition