Dra. Mª Milagros Acale Sánchez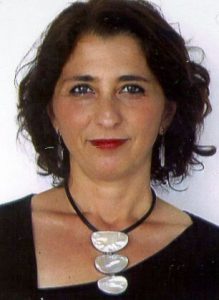 Dep. of Public, Criminal and Procedural International Law
Head of department
Research areas:
Urban crimes
Criminal protection of the environment
Bad treatment in the family
Gender violence
Occupational accidents
Crimes of mere activity, drug trafficking and penalties
maria.acale@uca.es
Currículum
She has a degree (1991) and a PhD in Law (1997) from the University of Cádiz. She carried out her first PhD organized by the Andalusian Interuniversity Institute of Criminology on "Criminal Law and Criminology", during the biennium 91-93 and received her doctorate in 1997 with the work "Criminal protection of soils and places against urban aggressions" by the one that obtained the maximum qualification of cum laude. Professor of Criminal Law since 1999, and she is currently Professor of Criminal Law at the University of Cádiz (2010). Main research stays. She has spent time in other universities, both in research and teaching (Italy, Germany, Mexico, Uruguay, Argentina, Colombia, Peru, El Salvador).
She participates in the Research Project of excellence of the Junta de Andalucía, "Criminal system and specific occupational risk groups (immigrants, women, and young people) in Andalusia". January 2006. Main researcher: Mr. Juan M. Terradillos Basoco. He is a Member of the Research and Technological Development Project of the National Research and Development Plan of the Ministry of Education and Culture, created in the Criminal Law Area of ​​the University of Cádiz for the realization of a paper on "The role of the criminal system in the promotion of health and safety at work. Special attention to the variables gender and / or worker's nationality". Main researcher: Lecturer Dr. Terradillos Basoco (SEJ2005-08281 JURI) She also belongs to the Research Project "Socio-economic factors conditioning occupational accidents in the Welfare State: legal-criminal response to work accidents", Ministry of Science and Technology, SEC2001-3465. Valued on 21-Dec-05.