Dr. Juan Ignacio García García
Dep. of Mathematics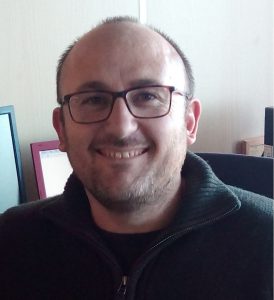 University Lecturer
Research areas:
Semigroup algebras, computation and applications: Describe elements associated with the algebra of a semigroup using geometrical and / or combinatorial objects.
Open problems solving on this type of rings, trying to extend the results obtained to more general ones.
Study possible applications within toric geometry, linear programming, computational algebra and arithmetic.
Study of intrinsic properties to different types of semigroups.
ignacio.garcia@uca.es
Currículum
Lecturer Dr. Juan Ignacio García García has been a full-time professor at the University of Granada since 1998-2007 and since 2007 he is a full-time professor at the University of Cádiz. Throughout those years, he has obtained a recognition of three teaching stages and three research six-year terms. His teaching activity has been developed in the ETSIIT of the University of Granada and in the Faculty of Sciences of the University of Cádiz. Over these last years, he has participated in numerous teaching innovation projects and has publications in teaching journals.
Regarding his research, he has participated in various research projects and has more than thirty articles in prestigious journals.