Department of Statistics and Operational Research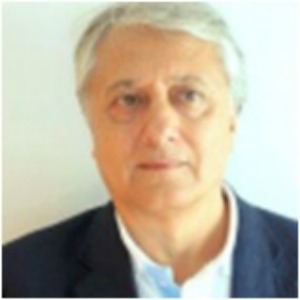 Professor / Full professor
Research areas:
Probability distributions
Stochastic orders
Survival analysis
Exploratory data analysis techniques
Mathematical programming
Stochastic models in finance and insurance
Comparison of actuarial and financial risks
hector.ramos@uca.es
Curriculum vitae
Professor at the University of Cádiz since 1987 and Professor at the University since 2001. Doctor in Mathematics (1989) from the University of Granada. As Professor of the Department of Statistics, I have taught on quantitative research techniques. Member of the Spanish Society of Statistics and Operational Research. Member of the Governing Board of the Andalusian Institute of Prospective from 1995-2002. Member of the Operative Direction of the Cádiz Technological Observatory 2003-04. Director of 13 research transfer projects and 3 competitive projects. Co-ordinator of the module in the official Master's Degree in Central and Peripheral Neurological Physiotherapy of the UCA. Coordinator of the subject in the Official Master's Degree in Digital and Social Marketing Management at the UCA. Researcher in charge of the Research Group FQM243 (Andalusian Research Plan). Researcher of the Research Institute in Social and Sustainable Development (INDESS) of the UCA: Author / editor of 5 books and author of 6 book chapters. Author of more than 30 scientific articles.