Dr. Alfonso Suárez Llorens
Department of Statistics and Operational Research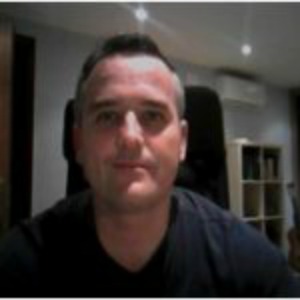 Full Lecturer
Director of the Department of Statistics and Operational Research
Research areas:
Probability distributions
Stochastic orders
Survival analysis
Exploratory data analysis techniques
Mathematical programming
Stochastic models in finance and insurance
Comparison of actuarial and financial risks
alfonso.suarez@uca.es
Curriculum vitae
He has a Bachelor's in Mathematics, a specialty in Statistics and I. O., and a PhD in Mathematics; both by the University of Seville. Although his training originates in the Sevillian University, his professional experience is developed at the University of Cádiz, where he signed his first contract in September 1996. The origin of his research is in the stochastic orders, field of distribution theory that deals with of the comparison of two random phenomena according to some criterion of interest. The vocation or entrepreneurial need, led him from the beginning to contact the main Spanish and foreign research groups with lines of research directly related to these stochastic ordinations. These contacts have allowed him to develop theoretical and applied works in the areas of Reliability, Risk, Theory of Distributions, Dependency, Copulations, Finance, Actuarial and Robust Bayesian. These include coauthorized works with Lecturer Moshe Shaked (Arizona), Fabrizio Ruggeri (Italy), Narayanaswamy Balakrishnan (Canada), Jorge Navarro and Felix Belzunce (Murcia), all of the highest international prestige. He has accreditations and awards as a doctor contracted by ANECA in 2005, an ANECA national rating in July 2007 and a prize for the best Applied Mathematics award.